–
Patterns We Live By, The Reality of Soul, Psyche and Archetype 
A Collaboration between: Loci S. Yonder, Founder of The Northern Gate & Dr. Michael Conforti, Founder and Director of The Assisi Institute.
—|Although the radio recording is no longer available, below are my notes from this Talk|—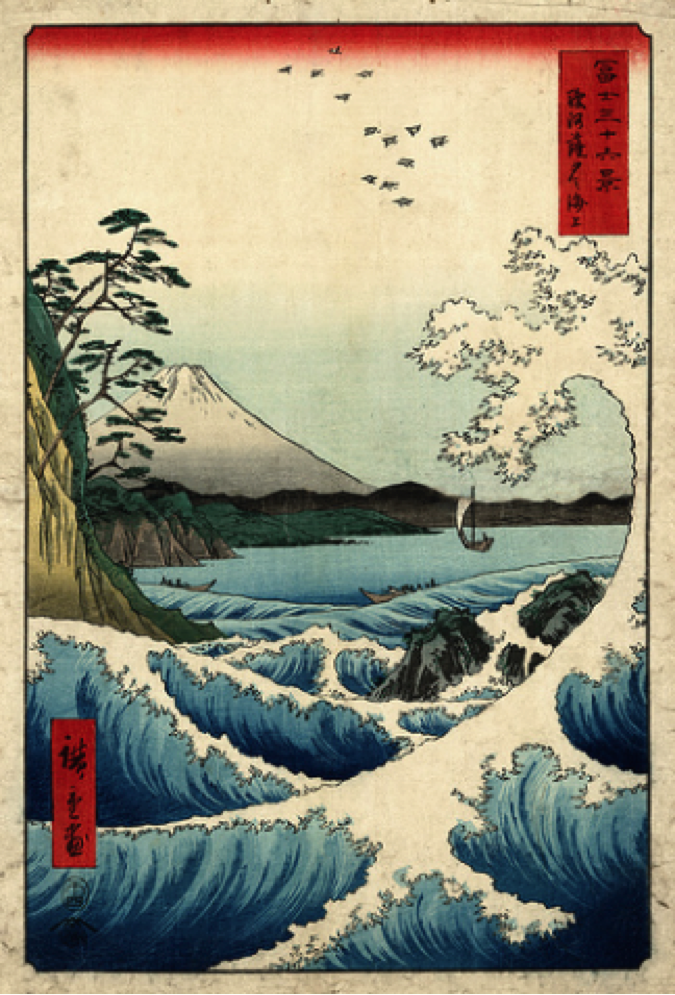 IN THE LAST 20 YEARS I HAVE ADDED AURA-SOMA COLOR THERAPUETICS TO MY JUNGIAN DREAM WORK OF 42 YEARS. I HAVE FOUND AURA-SOMA TO BE AN ALLY AND A SUPPORT TO THAT DEPTH INNER WORK, FACILITATING AND STRENGTHENING CONNECTION TO THE UNCONSCIOUS THROUGH THE EXPERIENCE OF COLOR.
NEITHER ONE REPLACES THE OTHER.   EACH CAN STAND ALONE. THEY COMPLEMENT EACH OTHER, HOWEVER. THROUGH CONTINUING EDUCATION WITH DR. MICHAEL CONFORTI, I HAVE GAINED A DEEP APPRECIATION AND KNOWLEDGE OF ARCHETYPAL PATTERNS IN THE UNCONSCIOUS.
THESE PATTERNS SHOW UP IN OUR DAILY BEHAVIOR, IN DREAM WORK AND ALSO IN THE AURA-SOMA PROCESS, BOTH THROUGH NUMEROLOGY AND A PERSONAL 4 BOTTLE SELECTION. BOTH AURA-SOMA AND DREAM WORK OFFER WINDOWS INTO THE MYSTERY OF BEING AND THE REALITY OF THE SOUL. BOTH DREAM WORK AND AURA-SOMA ADDRESS THE PERSONAL/ARCHETYPAL HUMAN STORY, NEW POTENTIAL, INCREASED CAPACITY AND EMBRACING THE EXISTENCE OF THE OPPOSITES WITHIN PARADOX.
UNCONSCIOUS PATTERNS INTERFERE WITH THE EXPRESSION OF AN AUTHENTIC, MEANINGFUL LIFE
AS THESE UNCONSCIOUS PATTERNS ARE DISCOVERED, CONSCIOUSLY RELATED TO, AND WOVEN INTO A LARGER TAPESTRY OF CONSCIOUSNESS, A MORE ENDURING, GENERATIVE LIFE CAN BE ENVISIONED, A DESTINY CREATED FROM FATE—OF COURSE, THAT CREATION MUST BE WITHIN THE REALITY AND SKILLS OF THE PARTICULAR INDIVIDUAL —–FOR EXAMPLE, MY LEARNING TO BECOME A PILOT AT MY PRESENT AGE WOULDN'T BE REALISTIC, NOR DO I HAVE THE TALENT OR STAMINA
CONFORTI
HE DISCUSSED THE VALUE OF BECOMING AWARE OF THE OPPOSITES AND THE POLARITIES IN THE UNCONSCIOUS, WITHIN THE SHADOW, ANIMUS AND ANIMA AND SELF, INCLUDING THE CONTRA-SEXUAL FACTOR IN ALL HUMAN BEINGS. WHAT MUST BE SEEN?
LOCI
THROUGH COLOR, ONE CAN VIEW AND BEGIN TO UNDERSTAND THE OPPOSITES.   DREAMWORK WILL ALSO REFLECT THIS LEARNING POSSIBILITY.
THE ANCIENTS ADDRESSED THE ISSUE OF BRINGING RECONCILIATION OF THE OPPOSITES THROUGH COLOR
ARISTOTLE AND MANY SINCE HIM— HIPPOCRATES, AVICENNA, PARACELSUS, DA VINCI, REMBRANDT, GOETHE— ALL -VIEWED COLOR AS A MINGLING OF LIGHT AND DARKNESS SENT FROM HEAVEN —- CELESTIAL RAYS WERE UNDERSTOOD TO BECOME THE SOUL
COLOR WAS VIEWED AS THE FOOD OF THE SOUL AND THE SPIRIT.
HEGEL WROTE, "THE INNER LIFE MANIFESTS DIRECTLY THROUGH COLOR." (Color Symbolism -May 29, 1998 by Adolf Portmann)
TODAY WE KNOW FOR A FACT THAT EXPERIENCING COLOR ENGAGES BOTH SIDES OF THE BRAIN.
THIS COMING TOGETHER OF THE OPPOSITES INTO COMPLEMENTARITY
OFFERS SOME RECONCILIATION AND THE POSSIBILITY OF ALIGNMENT BETWEEN CONSCIOUS AND UNCONSCIOUS-
DREAMWORK AND AURA-SOMA COLOR THERAPEUTICS COLLABORATE IN THIS REGARD—BOTH HONOR FACT AND PROCESS.
BOTH ARE FORCEFIELDS OF INTELLIGENCE —-BOTH MIRROR NATURE IN CONSTANT MOVEMENT AND CREATIVE EXPRESSION—APPRECIATION OF NATURE IS THE SHARED CONSTANT.
BOTH ADDRESS THE INDIVIDUAL IN THE PERSONAL CURRICULUM OFFERED TO US IN THE DREAM AND WITHIN THE AURA-SOMA FOUR BOTTLE SELECTION PROCESS.
BOTH FACILITATE DEVELOPMENT OF STRENGTH, RESILIENCE AND OFFER NEW NAVIGATION SKILLS IN LIFE—BOTH OFFER THE ADDED SUPPORT OF THE REAR VIEW MIRROR OF THE UNCONSCIOUS — AS IN DRIVING, ONE NEEDS THE FULLEST AND WIDEST VIEW POSSIBLE.
CONFORTI
HE THEN DISCUSSED REDEMPTION —HOW TO SEE THAT IN THE DREAM. WHAT TO UNDERSTAND AND WORK WITH IN THE DREAM, THE GIFTS OF INNER WORK, UNDERSTANDING THE ENERGY RETURN WITH PROJECTION WITHDRAWAL AND GRASPING THE VALUE OF THE BIGGER PICTURE, I.E. THE UNDERSTANDING THAT YOU ARE NOT THE ONLY ONE –I.E. THAT YOU ARE PART OF THE GREATER HUMAN STORY.
LOCI
IN COMING TO A CLOSE I HAVE CHOSEN TO MENTION SOME PATTERN ASPECTS OF RED, INCLUDING BOTH POSITIVE AND NEGATIVE POLARITIES.
I WANT TO TAKE A LOOK AT THE DIMENSIONS OF RED—-THE GIFTS, THE CHALLENGES AND THE PARADOXES IT OFFERS FOR US TO SEE.
AN INDIVIDUAL'S NEED FOR AND UNDERSTANDING OF RED CAN BE SEEN IN AURA SOMA THROUGH THE NUMEROLOGY OF THE INDIVIDUAL OR THROUGH THE PLACEMENT OF RED IN A 4 BOTTLE SELECTION.
WITH APPLICATION OF THE PLANT, CRYSTAL AND LIGHT IN THE BOTTLE TO THE BODY, IN THE APPROPRIATE CHAKRA AREA, THE RED ENERGY WILL BE ASSIMILATED INTO ALL LEVELS AS NEEDED—PHYSICAL, MENTAL, EMOTIONAL OR SPIRITUAL.
ALL COLOR MIRRORS GIFTS, TALENTS, OPPORTUNITIES AND CHALLENGES.
SOME OF THE INNATE GIFTS OF THE FEMININE PRINCIPLE OF RED ARE STRENGTH, ENERGY, REGENERATION, NATURAL AUTHORITY, CREATIVE VIGOR, A STRONG , PASSIONATE LIFE FORCE, ENTHUSIASM, A CAPACITY TO BE ALONE AND NOT BE LONELY, WARMTH FOR ONESELF AND OTHERS, EASY MOVEMENT, GROUNDEDNESS, BALANCED MATERIALITY, LOVE, ABUNDANCE, CONCEPTION (AS IN BRINGING INTO FORM) AND CREATIVE RESPONSE VERSUS REACTIVITY.
A DESIRE FOR WAKING UP TO A GREATER AWARENESS AND A DEEPENING OF ANY OF THE ABOVE QUALITIES MAY BE SEEN.
RED MAY MIRROR A READINESS TO AWAKEN TO NEW CHALLENGES
IS IT TIME TO BE SEEN OR ARE SURVIVAL ISSUES SURFACING.
AWARENESS OF A NEED FOR GREATER PROTECTION MAY ARISE—-
THERE MAY BE INFLAMMATION AND SORENESS AT SOME LEVEL, (THIS COULD BE SYMBOLIC) THERE MAY BE A DESIRE FOR AN INCREASED ABILITY TO STOP IN SOME WAY, TO BE ABLE TO SAY NO, (INCLJDING HONORING THE NEED TO ALLOW SPACE FOR SAFE HESITATION); COURAGE AND DARING MAY BE REQUIRED FOR SOME NECESSARY SACRIFICE BEING CONSIDERED,
IT IS POSSIBLE THAT THE KNOWLEDGE AND WISDOM IN THE BLOOD REMEMBERING OF ONE'S HERITAGE IS CALLING OUT.
THE STRENGTH TO BEAR THE FIRES OF CHANGE MAY BE NEEDED AS ONE IS SHAPED INTO NEW ASPECTS OF BEING.
RED MAY BE CHOSEN OR SHOW UP IN A DREAM EXPRESSING A DESIRE TO WAKE UP TO ONE'S SOUL PURPOSE.
A LEVEL OF DETACHMENT MAY BE CALLED FOR OR CALLING OUT TO US AS WE BIRTH AND DIE INTO NEW BEGINNINGS
THERE COULD BE A DESIRE TO MOVE INTO RESPONSE VERSUS REACTIVITY WITHIN THE GRADIENT OF ANGER, TENSION, IRRITATION, FRUSTRATION, INAPPROPRIATE ASSERTIVENESS, TEMPER, RESENTMENT, RAGE OR VIOLENCE.
IT IS BEAUTIFUL AND PROFOUND TO RECALL THAT A PEARL IS ACTUALLY FORMED FROM IRRITATION
THE QUESTION THEN TO CONSIDER IS WHAT TENSION/IRRITATION IS ACTUALLY GENERATIVE AND PRODUCTIVE AND WHAT IS NOT.
IN ANCIENT TIMES RED GARMENTS WERE RESERVED FOR KINGS—A POTENT, RESPONSIBLE KNOWING—A READINESS TO BE SEEN. RED IS A MAGNIFICENT ENERGY HONORING THE MAJESTY OF ALL LIFE.
NO DOUBT WE CAN ALL FIND OURSELVES SOMEWHERE IN THE PATTERNS AND CHALLENGES OF RED.